Cool Cartooning's CoolShops!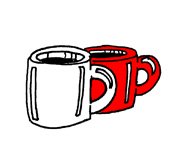 This page is brand-new and still under construction, but when it's completed, you will find links and product listings for all kinds of cool cartooning stuff, such as:
Books
Art Supplies
How-to Videos and DVDs
T-Shirts, Mugs, and much, much more!
I will highlight great deals and bargains, and even have reviews on my favorite products!
All this and more is coming within the next few days!!


---
My DeviantArt Shop
---
www.wanyheadpress.deviantart.com


I love DeviantArt.com for two big reasons. First, it was the very first online gallery I used to display my drawings, sketches and paintings; and second, it has a really neat built-in store that allows you to buy all sorts of cool products with my cartoons on them! What more could you ask for?!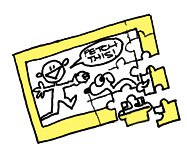 Imagine drinking your morning whatever-it-is in a mug printed with one of my famous Daily Giggle Cartoons!
Or sitting down at the table with your children to put together a Daily Giggle jigsaw puzzle.
Or sending a greeting card to an ailing friend printed with one of my hillarious cartoons!
All this and more are available right now at my DeviantArt.com Shop!
This is the perfect place to get fun gifts for those people who seem to have everything, are difficult to buy for, or who enjoy a good laugh! Visit today and have fun while you shop!


www.wanyheadpress.deviantart.com


---
Amazon Shop
---
For books, videos, and DVDs, Amazon.com is my favorite place to go. Not only is it convenient, but it always has great deals, and an awesome selection; I've never been disappointed.
For this reason, I've partnered with Amazon to bring you the best books and DVDs about drawing, cartooning, and other art-related subjects. I've gathered them all up in one place, so that you don't have to search through endless items to find the ones you're interested in.
Just about everything I know about drawing and cartooning, I've learned by poring over art books, or by watching other artists. I've purchased and read hundreds of books on drawing and cartooning over the years, and as these pages grow, I'll tell you about them, and post reviews about my favorites!
To visit my Amazon Shop, click here.
---
To Return to the Homepage, Click Here.